Lesson Plans
We collaborated with Anishinaabe educator Christine M'lot to develop lessons that serve to teach students about the land they are learning on by viewing and creating original land acknowledgements and being introduced to complex topics concepts such as who Indigenous people are, what the term settler refers to and notions such as broken promises and renewed commitments to share the land.
They've been broken down into three grade levels, and depending on their age, students will either create a class or personal land acknowledgement using Whose.land as a resource.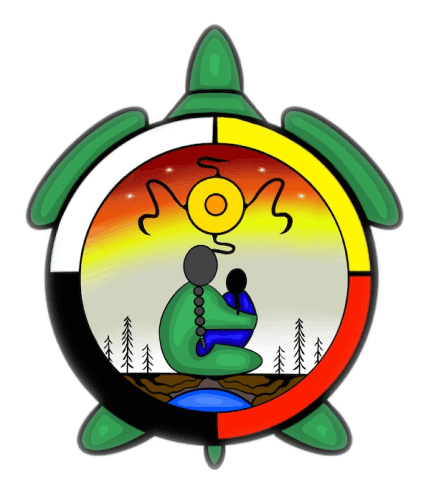 Image by Ruby Bruce
Professional Learning / Workplaces
This workshop series will introduce participants to Indigenous topics such as Indigenous naming terminology, history of Indigenous and settler relationships in Canada and the importance of land acknowledgements. First, to assess prior knowledge, participants will engage in small group discussions centering around the theme of culture, land and place. Next, participants will be tasked with learning one aspect of Indigenous history. Participants will rotate groups to share their knowledge with others. Finally, participants will collaborate on a suitable workplace or individual Indigenous land acknowledgement.
This workshop is designed to be an easily implementable lunch-and-learn series facilitated by a fellow co-worker volunteer or group of volunteers.
Explore the PD/Workplace Activity

Grades K-5
Big ideas:
Sharing personal experiences and connections to land and place
Recognizing Indigenous perspectives and connections to land and place
Using language to demonstrate respect and further reconciliation.
Explore the Grades K-5 Lesson Plan

Grades 6-9
Big ideas:
Students will participate in a grounding mediation and then discuss the importance of land and place
Students will engage in guided research about Indigenous Peoples and land acknowledgements using the Whose Land website as a resource
Students will co-create the Indigenous Land Acknowledgement rubric based on the information they learned from the Whose Land website
Students will engage in the editing process in order to strengthen their writing.
Explore the Grades 6-9 Lesson Plan


Grades 10-12
Big ideas:
Students will participate in small group discussions to tap into prior knowledge and discuss prior learning as well as personal opinions and experiences relating to land and place
Students will engage in inquiry research about Indigenous Peoples and land acknowledgements using the Whose Land website
Groups will present their projects to the class and individual students will evaluate their feelings during each stage of the process, reflecting on their metacognition
Explore the Grades 10-12 Lesson Plan


These resources are available for educators to use, share, and build upon through a Creative Commons Attribution-NonCommercial-ShareAlike 2.0 license (CC BY-NC-SA2.0)