About
Whose Land is a web-based app that uses GIS technology to assist users in identifying Indigenous Nations, territories, and Indigenous communities across Canada. The app can be used for learning about the territory your home or business is situated on, finding information for a land acknowledgement, and learning about the treaties and agreements signed across Canada. Educational videos are available to watch that will give you a better understanding of why land acknowledgements are important, and the way Indigenous people view their relationship to land. The app consists of six different maps of Indigenous territories, Treaties, and First Nations, Inuit, and Metis communities. Each community's location will eventually host a land acknowledgement video, and other information that the community would like to include on their page. The app will be used as an educational tool to create dialogue around reconciliation. It will be a starting point for conversation between Indigenous and non-Indigenous citizens across this country about land, territorial recognition and land acknowledgement.
Whose Land is the product of a shared vision between BOLD Realities, TakingITGlobal, and Canadian Roots Exchange, who identified the need to create a platform to increase knowledge and awareness of Indigenous territories, communities and Treaties and to help create dialogue around Indigenous territory recognition and acknowledgement.
Whose.land was pleased to partner with Native-Land in the development of our platform. We worked closely with the Native-Land team to build on their existing data rather than re-creating their work. When our research efforts identified gaps in their data, they were contributed back and have been incorporated into their platform as well, forming an improved data set that we are both committed to sharing openly. We also contracted Native-Land's founder Victor Temprano to develop some of the mapping customizations that powers our different homepage map views. We have also made use of the Residential Schools Location Dataset from the York University Dataverse, created by Rosa Orlandini.
TakingITGlobal
TakingITGlobal (TIG) is one of the world's leading networks of young people learning about, engaging with, and working towards tackling global challenges. TakingITGlobal's vision is where youth around the world are actively engaged and connected in shaping a more inclusive, peaceful and sustainable world. Their mission is to empower youth to understand and act on the world's greatest challenges.

Canadian Roots Exchange
Canadian Roots Exchange (CRE) is a community of Indigenous and non-Indigenous youth committed to building honest and equitable relationships. Canadian Roots Exchange believes in a Canada where youth stand in solidarity to promote respect, understanding, and reconciliation between Indigenous and non-Indigenous peoples. CRE builds bridges between Indigenous and non-Indigenous youth in Canada by facilitating dialogue and strengthening relationships through leadership programs.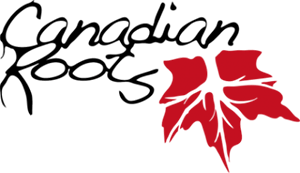 Bold Realities
Bold Realities sees dialogue as the medium with which leaders can explore new pathways forward. They aim to promote discourse on the importance of reconciling the relationship between Indigenous communities and corporate Canada, and to explore bold and innovative solutions on how parties can work collaboratively. Bold Realities challenges industry and Indigenous communities to build a better and bolder relationship - one that is rooted in mutual respect. What is considered to be "bold" today will become a "reality" tomorrow.